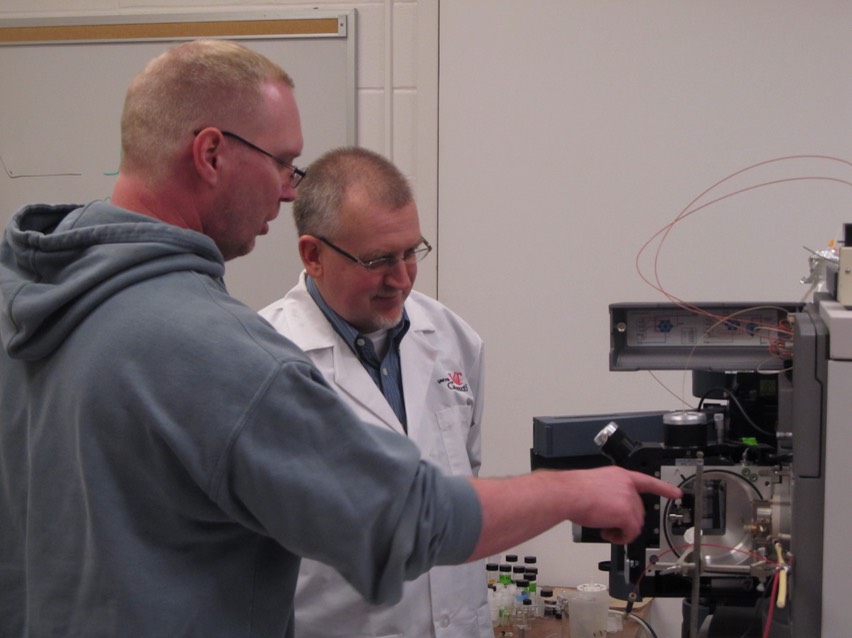 Contact Professor Limbach
Our group is always interested in self-motivated students and researchers who are excited about new scientific challenges and discoveries. If you are such a student, we would love to have you consider joining our program. Interested undergraduate and graduate students should contact Professor Limbach directly.  No prior experience in our areas of research is required.
At the current time, only postdoctoral scholars with external support will be considered for positions in the group. If you have such funding and are interested, please send along a cover letter including a description of the funding (source, duration, amount, requirements), CV and the contact info for at least three references.
Location
We are located in the 429 Rieveschl Suite on the University of Cincinnati Uptown Campus (West). Directions to the UC Campus are available here. You can obtain a pdf map of the Uptown West Campus here to locate Rieveschl Hall.
If traveling by car, you can access our labs by parking in the Clifton Court Garage (321 Clifton Court, Cincinnati OH), taking the garage elevators to the 4th floor.  Turn right upon exiting the elevators, take your first hallway to the right, and we are halfway down the hallway on the right (white doors). You will need to enter that main door to find the offices and laboratories of Professor Limbach and his group.
Professor Limbach's office is 429K Rieveschl.  Student offices are 429C and 429S Rieveschl. Professor Addepalli's office, along with other postdoctoral researchers in the group, is 429F Rieveschl.  All of our instrumentation, culturing and bench space are located in laboratories within the 429 Suite.
Individuals interested in the R. Marshall Wilson Mass Spectrometry Facility should go to 412 Rieveschl.
The Department of Chemistry Main Office is located in 404 Crosley Tower, which is adjacent to Rieveschl Hall.
Contact Numbers
Professor Limbach Direct Line Ph: 513-556-1871
Rieveschl 429 Suite Labs/Offices Ph: 513-556-0920
R. Marshall Wilson Mass Spectrometry Facility Ph: 513-556-1575
Department of Chemistry Main Office Ph: 513-556-9200
Department of Chemistry Main Office Fax: 513-556-9239
Mailing Address
Our mailing address is:
301 Clifton Court
Department of Chemistry
PO Box 210172
University of Cincinnati
Cincinnati, OH 45221-0172